SJWs found a new target to flame and cancel. This time, it's Shopee. @wakeupsingapore compiled a list of "scathing reviews" from what appeared to be past interviewees and current Shopee employees.
Sweatshop-like Culture, No Work-Life Balance
Some netters shared that culture in the office that is almost akin to the 996 culture in Chinese tech companies.
Employees also shared that working overtime was the norm, and that there was reportedly little to no work life balance at Shopee.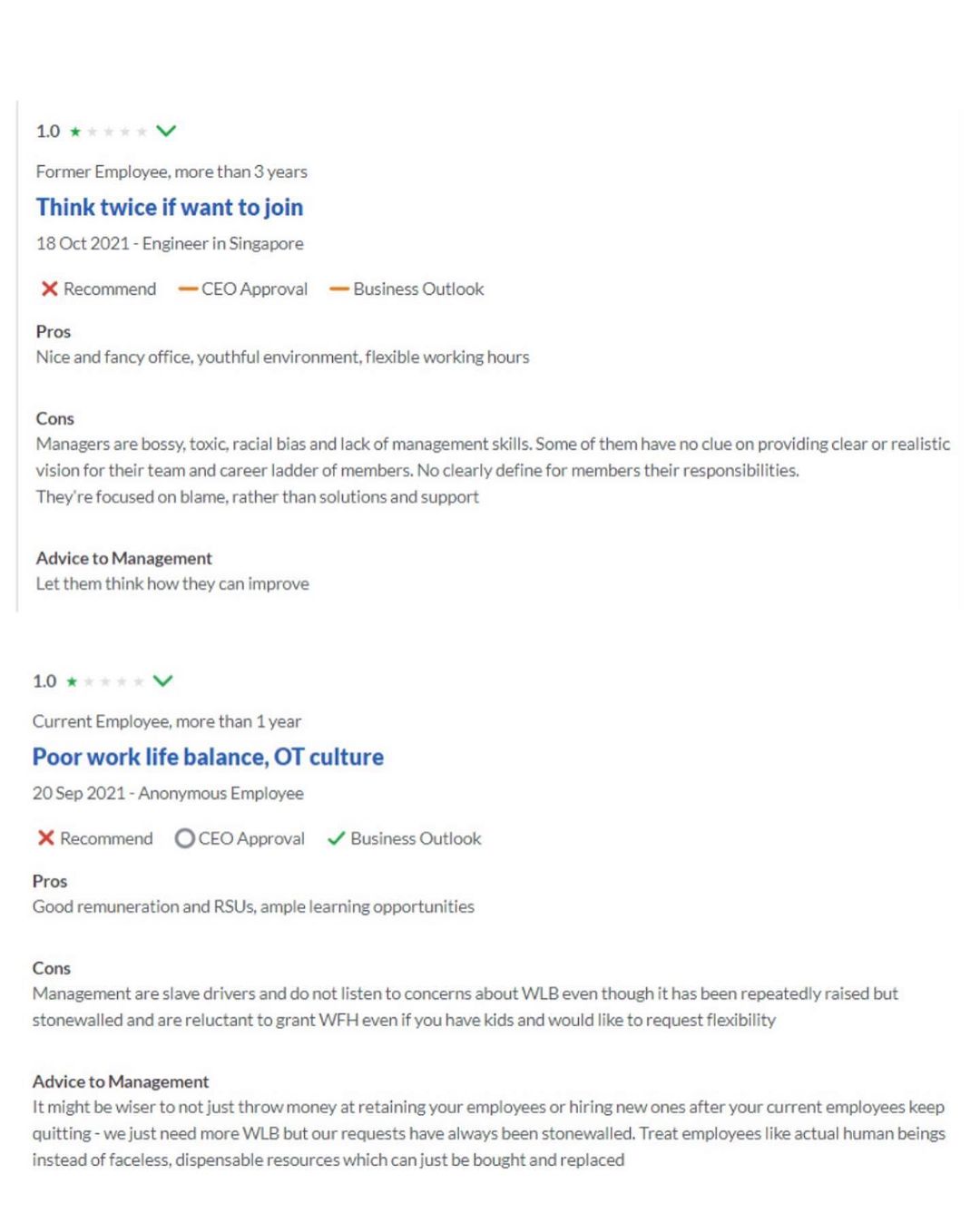 Racist Hiring Manager
An interview candidate shared that his interview with the hiring manager was "the most unprofessional" he had ever experienced. According to the interviewee, the hiring manager had regularly interrupted him during the interview process, and even explicitly disregarded some of his answers.
During the interview, the hiring manager had also allegedly dropped several insensitive questions pertaining to race and gender. The manager apparently said that "your kind is the least performing race in Shopee", referring to the interviewee's race.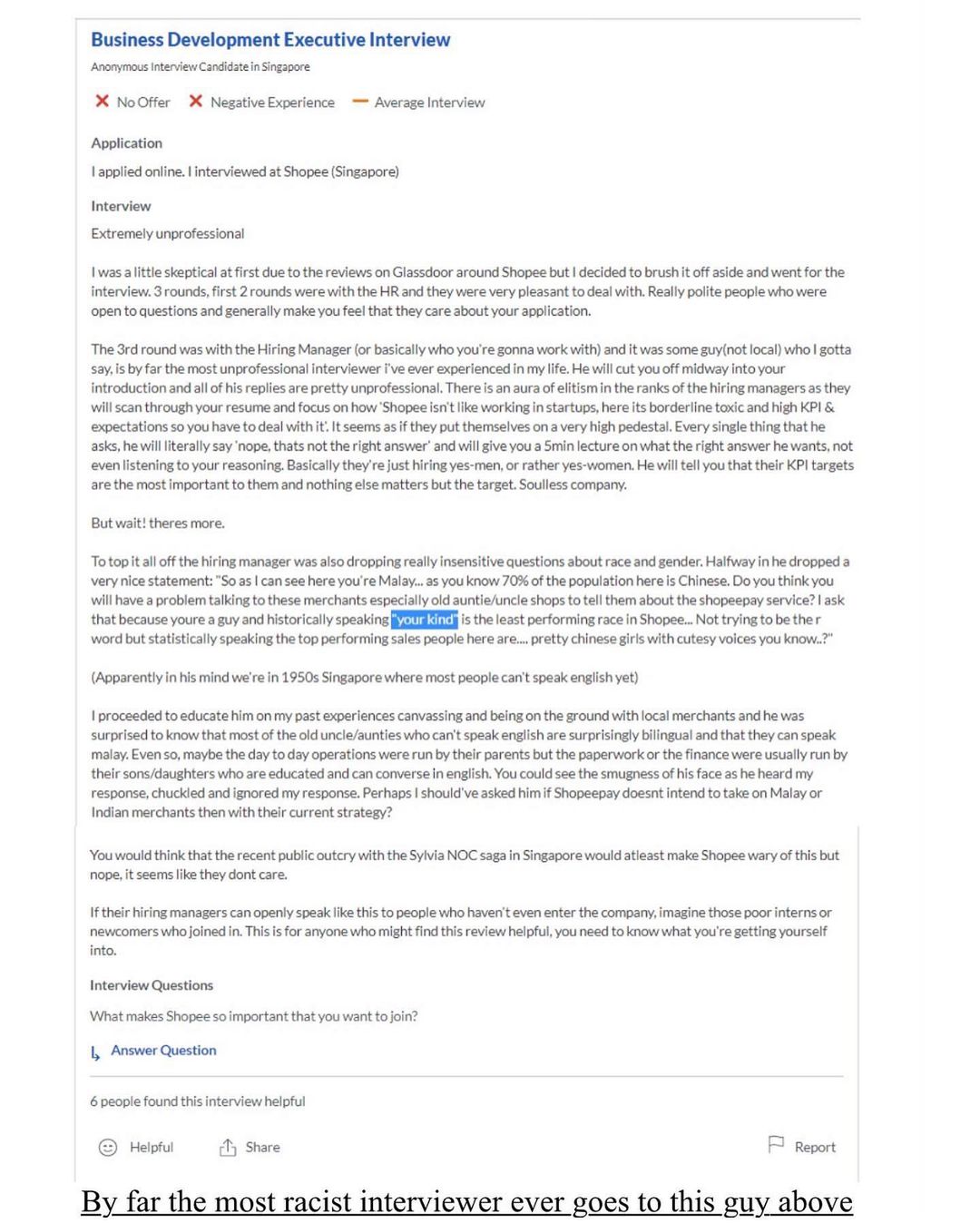 "Strawberry generation"
In terms of work-life balance, some netters felt that the complainants were just being fragile.
Others commented that wakeupsg is a biased page.
What do you think?
Is our new generation getting spoilt? Or is Shopee really in the wrong? One more thing, will you still order from Shopee?
Fyi, in response to the allegations, Shopee issued a Facebook statement –
"We are aware of the recent allegations that have surfaced. Shopee Singapore takes these allegations very seriously. We have zero tolerance for discrimination or any form of workplace harassment and are conducting a thorough investigation of the situation. We are committed to providing a safe workplace for all our employees."