Coffee lovers now have a reason to head west. Located at Infinite Studios, Media Circle—not far from Temasek Club, Portsdown Road—two-month old specialty coffee cafe Revolution Coffee serves up a smooth and mellow house blend of Single Origin Roasters from Sydney, which you can often expect Indonesian-born owner Ajie Permana himself preparing.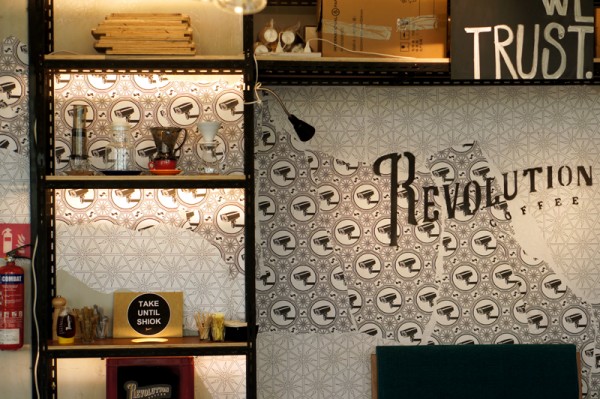 A former engineer and marketer, Ajie's passion for coffee drew him to research the cafe culture in Australia for a year before setting up Revolution Coffee, a charming cafe with various highly Instagrammable knick-knacks—such as the provocative wall art by Singaporean artist SKL0, and 16-seater communal table made from wood previously used as benches from the now-demolished Yishun, Tampines and National stadiums—that deftly exude a laidback vibe.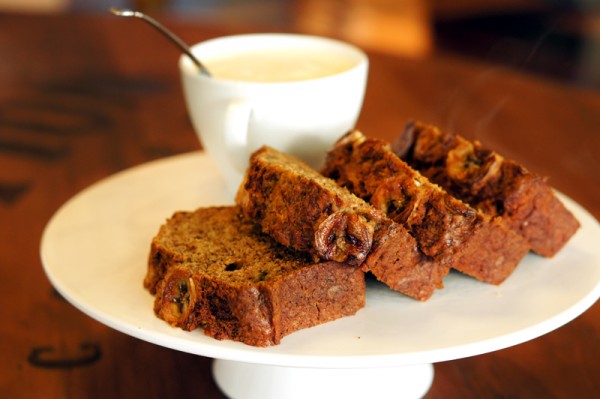 Complementing their coffee—you can't go wrong with their signature Iced Milkpresso ($6.50)—is a thoughtful menu conceptualized by Chef Shen Tan of The Wok & Barrel fame. Freshly baked goods like their extremely popular, homely and moist Banana bread ($4.50, served with homemade yogurt) sells out faster than hotcakes—we hear people coming in as early as 9am to place orders—as do their handsomely chunky Giant scones that pair deliciously well with a warm and tangy marmalade spread.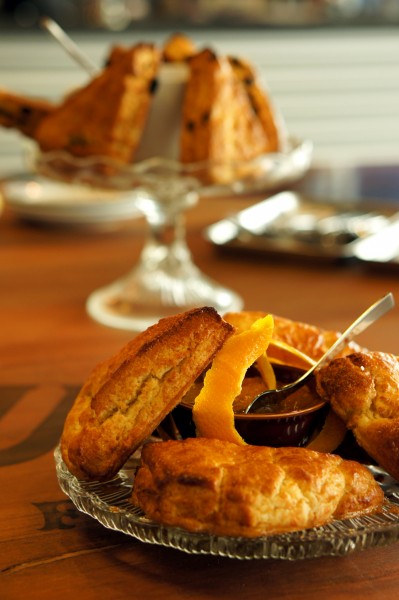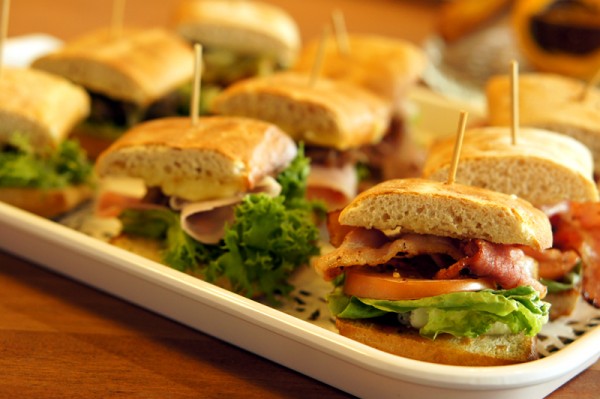 Heartier options like Sour dough sandwiches (from $8 to $11.90), and healthy salads—like the low-carbThai beef salad ($10.90), and the low-fat Grilled chicken breast salad ($8) served with ketupat, juicy sweet cherry tomatoes, mixed greens in a homemade orange vinaigrette and savoury peanut satay sauce—make it easy to transition from a simple cup of Joe to lunch.
Also worthy of mention is their Spaghetti Amatriciana ($9.5). Cured pork cheek in the classic Italian pasta sauce has been substituted with a generous pile of satisfyingly fatty bacon pieces for unctuously flavourful mouthfuls, accompanied by a light kick from slices of red chilli padi for depth.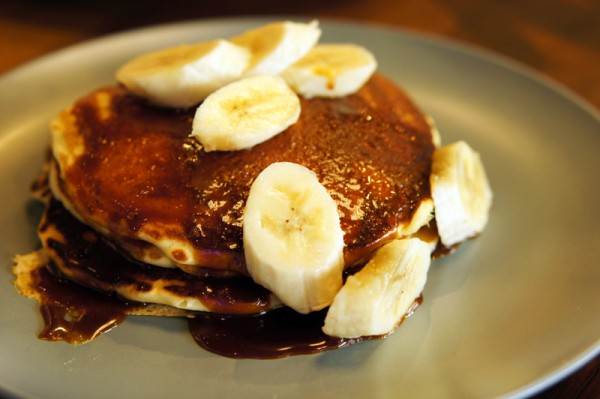 Revolution Coffee is also open for brunch on the weekends, and if there's any reason to make your way down besides their almost illegally creamy, rich scrambled eggs—a Revolution and Madam Tan Consulting secret recipe I've yet to uncover—it is the Mad Chef's Pancakes ($11.90). Reprising her signature homemade Gula Melaka butterscotch, Chef Shen pairs the winning sauce with fluffy pancakes and slices of just ripe banana for a divine creation that anyone would be mad to pass up on.
Note: This was an invited tasting.
Revolution Coffee
Infinite Studios, #01-03A
21 Media Circle, Singapore 138562
Tel: +65 67772110 | Facebook
Operating hours:
Mondays to Fridays: 8am – 5pm
Saturdays & Sundays: 9am – 4pm